60 Ton Boom Truck with 110 ft Boom with 33-57 ft of Jib
50 Ton Boom Truck with 127 ft Boom and 31-55 ft of Jib.
40 Ton Boom Truck with 155 ft Boom.
28 Ton Boom Truck, 22 ft Flatbed, 24 ft Trailer with 138 ft Boom.
Site specific - please call for a quote.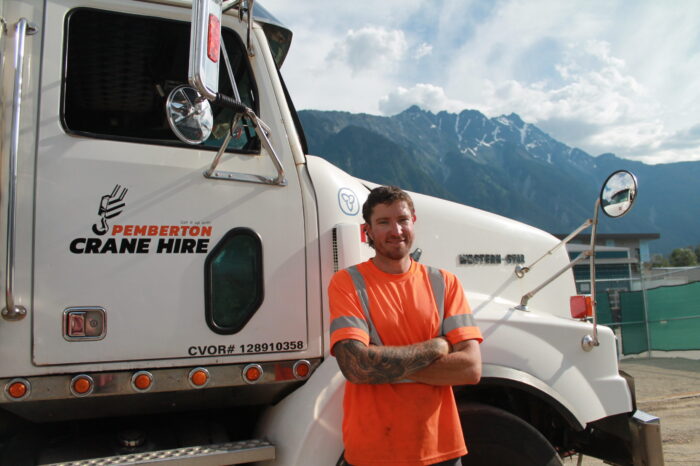 Carl Enbom, Owner & Operator
About Us
Pemberton Crane Hire provides crane rental and transportation solutions to Pemberton, Whistler, Sea-to-Sky Area and beyond.
We takes the utmost pride in the services and safety we offer to your company. You can rely on our years of experience in the crane and rigging industry to perform all lifts on time, and to your satisfaction.
Our commitment to safety is paramount, Pemberton Crane Hire regularly inspects and maintains all equipment regularly to ensure all industry standards at met at all times. Lift planning and site inspections form a crucial part of our operations, ensuring a safe working environment for our staff and all others on site.
Our crane's hold current BC Crane Safety certification and all maintenance records are available upon request.
Contact Pemberton Crane Hire